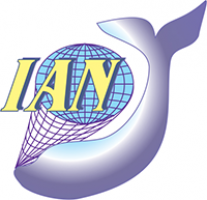 International Aid Network I.A.N.
IAN International Aid Network was established in 1997, during the war on the territory of the former Yugoslavia.
IAN understood that several civil wars in our country would have strong, long term consequences on mental health of all people, especially of refugees and internally displaced people who were under the biggest pressure at that moment. Because of that IAN has decided to undertake activities including protection and promotion of mental health of those people through establishing Trauma centre - service for free of charge psychological support. IAN Trauma Centre began to work in December 1997 and was the first, principle and core programme designed and implemented in IAN.
IAN Centre for Rehabilitation of Torture Victims (CRTV) started to work in September 2000, with the financial support of the European Commission. The program was established as a result of our efforts to provide specialized and comprehensive psychosocial assistance to individuals who suffered torture and other types of war-related traumatic experiences during the wars in the former Yugoslavia.
During the years, IAN was spreading its activities and fields of work, but through all of its projects IAN follows its mission to support the human rights violation survivors and other marginalised and vulnerable groups in development of their own potential for decent life in peace.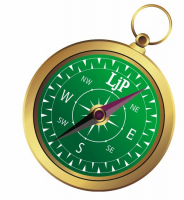 Centre for Human Rights Nis
Centre for Human Rights – Niš, as a non-profit and non-governmental organization, was established and began with work in 1998, as another NGO project. It was registered as non-governmental organization upon this name in 2000.
The aims and objectives of the organization are promotion of human rights, accomplishment, improvement and development of human rights as well as human rights compliance monitoring, promotion of civil society basic values and confrontation against discrimination, intolerance and racism.
The Centre is committed to full integration of Serbia into the EU, establishment of democratic institutions, rule of law, reform of the detention system in Serbia, decentralization of institutions, competent administration, development of local government and well-informed citizens who actively participate in public life.
The Centre realizes its activities through educational projects (seminars, debates, lectures, workshops), through researches (theoretical and empiric, monitoring) publishing activities (publications, brochures, guides, promotional materials), through incitement of cooperation and volunteerism among young people. Center cooperates with many experts, both domestic and international organizations, institutions and NGOs, and implements the projects in Serbia and in neighboring countries.
In the past eleven years the Centre for Human Rights – Nis have realized, alone or in partnership with other organizations and institutions, more than 30 projects.
Centre for Civic Initiative, Prilep
Centre for Civic Initiatives, Prilep, Republic of North Macedonia – is non-profit, non-governmental organization founded in 1997 in Prilep. CCI searches for the best possible solutions that will directly influence the development of civil society and economic development in the Republic of North Macedonia. We work with citizens, NGOs, as well as Public Administration and Governmental institutions by offering and emphasizing an approach of equality of nationalities and gender, on all levels. Through this, our strategy is to break all discriminatory barriers in the community and the region (national, ethnic, gender, social and religious) and build sustainable nongovernmental organizations in order to support the development of our civil society.
CCI is providing psychological, medical and legal aid for victims of torture and members of their families as well as to persons who are in risk to be tortured.
The main target groups are: Women – equal opportunities as one of our basic values is carefully needled in our work with the women as vulnerable group in our society; Marginalized groups – inclusion of the marginalized groups in the regular course of the community is one of our final goals on which we are continuously working supporting them directly through the human rights program and indirectly through supporting the CSOs and the institutions that are further directly targeting them and victims of police ill-treatment, torture and domestic violence – we are actively working on preventing any kinds of violence, treating and providing legal and psychosocial help to the victims. With this purpose, we have established the first ever "Center for rehabilitation of torture victims" functioning in Prilep, North Macedonia.
Within its 22 years of active work the Center for Civic Initiative (CCI) has been supported and recognized as a leading organization by more than 50 donors. The CCI has successfully implemented 122 projects and is currently working on 4 projects.
Consultants
Biljana Petrovic
Executive Director
Jelena Loncarevic
Programme Director
Bojana Trivuncic
Project Manager
Tijana Jovanovic-Dacic
Project Manager
Danijela Zivkovic Bulatovic
Financial Manager
Vladimir Jovic
Psychiatrist and supervisor
Katarina Mitrovic
Medical Doctor